Consumers of All Ages Are Scanning QR Codes
Mobile

May 1, 2013 -- According to the latest quarterly report from ScanLife,†a†global provider of mobile barcode solutions, the total number of scans processed by the company in the month of March 2013 alone hit a new high of 6.7 million (ScanLife processed over 18 million scans in Q1 2013).
†
†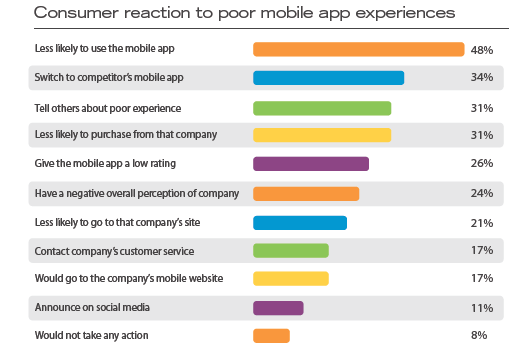 Source: ScanLife, Q1 2013


Q1 2013 Mobile Barcode Scanning Demographics:

GENDER
†
Males outpace females 2 to 1 in the scanning of mobile barcodes (65% v. 35%).

AGE
†
Nearly six in 10 (57%) of mobile barcode scanners were age 35 and older in Q1 2013, up from 41% a year prior.

†
QR Code Scanners by Age
(Q1 2013)
†Under age 18
6%
†Ages 18-24
14%
†Ages 25-34
23%
†Ages 35-44
25%
†Ages 45-54
18%
†Ages 55+
14%


DEVICES
†
Android users account for 57% of 2D scans; Apple users, 41%; Other, 2%.

TOP CONTENT
†
The most scanned QR Code campaigns are connecting users to product info followed by social media, mobile commerce, video, and digital coupons.

TOP INDUSTRIES
†
The top industries, in terms of scanning activity: retail, food and beverage, wireless, print, and toy.


About: ScanLife analyzed data from the ScanLife Reporting Platform, which represents a broad look at the entire market for this report.†It represents traffic from both 2D (QR) Codes and UPC barcodes.†The 2D barcodes may have been generated on the ScanLife Platform, or from 3rd party generators. The 2D barcode scanning traffic may come from either the ScanLife app or 3rd party apps.

Source: ScanLife, Mobile Barcode Trend Report Q1 2013, accessed May 20, 2013.