The Marketing Channels Integrated Most Often with Email Campaigns
Multichannel

March 2014 -- In a 2014 study by Ascend2, more than six in 10 B2B and B2C marketers worldwide said that landing pages were the marketing channel most often integrated with their email campaigns.

In second-place was social media (41%) and third place was events (37%) .

Print (direct mail and print ads) was the top channel integrated with email programs for one in four (25%) of marketers.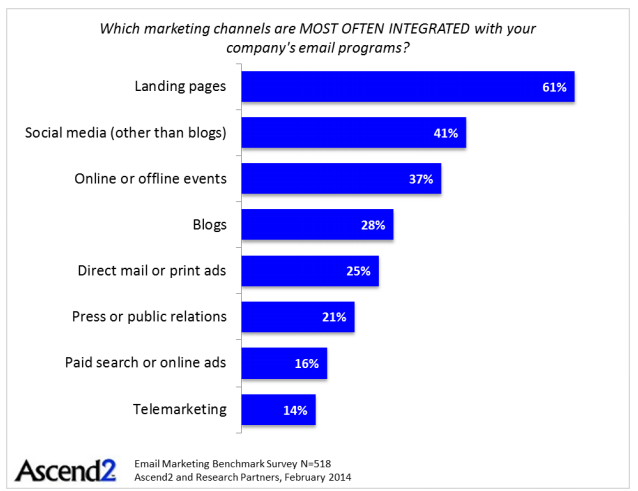 Source, Ascend2, 2014


About: Ascend2's Email Benchmark Survey, conducted in February 2014, resulting in 515 usable responses; 67% of respondents were marketers from the US, 16% from Europe and 7% from Canada. 43% of respondents were B2B marketer, 13% were B2C and 21% were both; 23% represented Agencies.

Source: Ascend2, Email Marketing Benchmark Survey, February 2104, accessed April 24, 2014.