Inserts still valid! - $5.84 billion generated for newspapers
Inserts/Coupons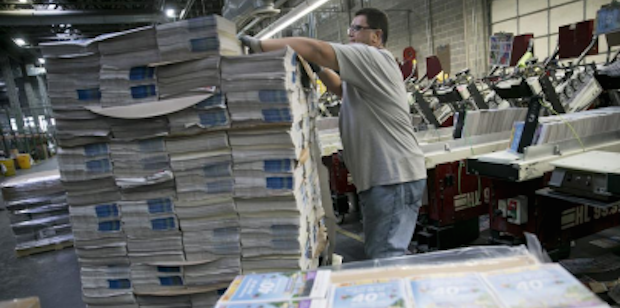 Despite everything moving towards digital, newspapers still continue to have advertising inserts despite the circulars drawing fewer readerships. These inserts are expensive to produce, costing up to $1 million for a single run.
After trying alternatives, retailers have realized that they can't completely get rid of inserts. Digital alternatives just don't lure as many customers to stores, and trying to shift away from print has caused companies such as Wal-Mart to lose customers.
In order to cut over half of the circulars being mailed (and therefore save a lot of money) retailers such as Kohl's are only going to place their advertisements in newspapers that are only shipped to the highest concentration of loyal shoppers.
Currently, inserts are still being sent to about 50 million households annually, and in 2014, they generated about $5.84 billion in revenue for newspapers.
Source: Kapner, Suzanne. The Wall Street Journal. 11 March 2015.
Retailers Can't Shake the Circular Habit
.