RIT at Drupa: Leveraging Hybrid Technologies for Print Growth
By Chris Bondy
Business Development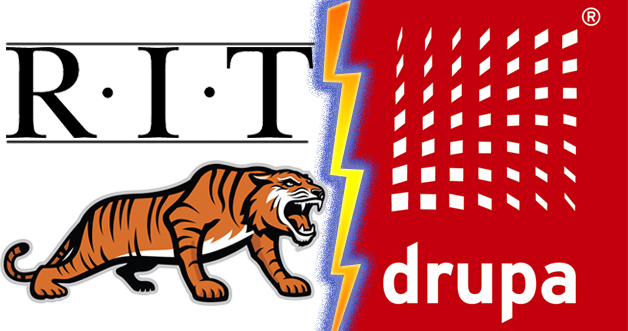 Chris Bondy will be speaking a second time at Drupa on June 5th from 2-2:30PM on "Leveraging Hybrid Technologies for Print Growth"
Abstract:
Accelerating change in print technologies (digital and traditional) provide a unique opportunity for graphic communications, print, and publishing service providers to utilize a diverse range of printing solutions to serve new and existing markets. Learn how printers and publishers are innovating with technology to simultaneously deliver the "right content to the right audience, in the right media". Traditional "printers" are in a unique position to collect, organize, and deploy content across a variety of hybrid workflows that efficiently meet the market needs for timely, high-quality, and cost effective communications. In this session we will explore the wide range of digital printing technologies available to address the emerging content and deployment needs of a digital savvy marketplace. The range of short-run sheet-fed digital, and litho devices complimented by mid-to long-run digital and traditional web presses provides the most comprehensive array of printing technology ever. In this session we will explore the range of digital and hybrid printing technologies and applications for each technology. Attendees will learn how to better determine the specific benefits and overall 'fit' of digital print technology for target print applications and their business model.
More info can be found here.